Aside from being an extremely well known name, "Tom Wesselmann Draws" is a very beautifully installed exhibition. This exhibition has some art historical significance as well. Case in point being Andy Warhol's works from the same period that are still very much in demand as was seen during Art Basel Miami Beach.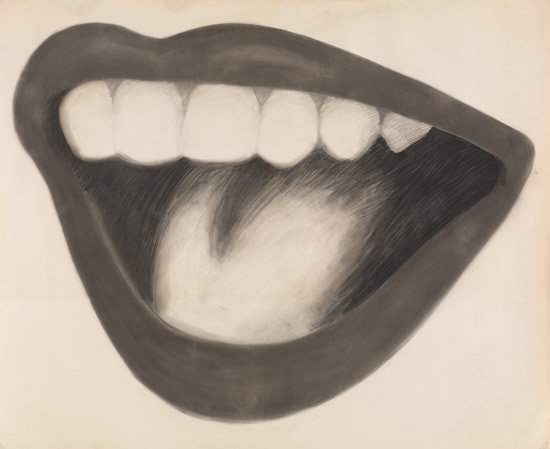 This is primarily a drawing show, but it's also much more than that. Wesselmann takes 3-dimensional objects and draws them on 2-dimensional paper, then he takes the drawn image and creates a 3-dimensional work of art out of it. It sounds simple, but in all such instances, one needs to know how various materials are manipulated, will react, and withstand the environmental forces into which they will be sited. This is about idea development, and the process of transforming and translating those ideas for the viewer. These are drawings that also could, and do, function as sculptures.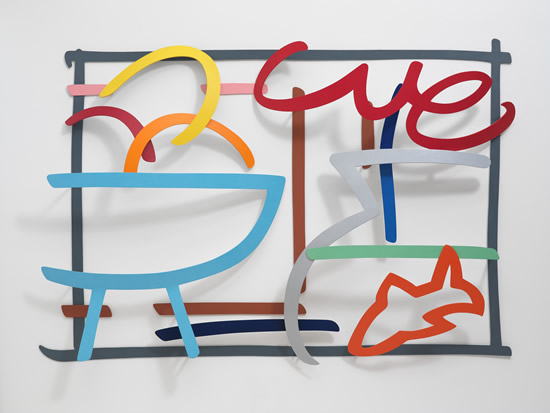 Coming back to the reality of the drawn surface, each of Wesselmann's drawings may seem to be just flat areas of graphite, or whatever material is being used on the work, but as with all drawing, the evidence of the hand and the artist's life force is left on the paper's surface leaving a residue for us to read. This is part of the beauty, if one can express it with that word, of drawings.
This exhibition of drawings by Pop Artist Tom Wesselmann, which was originally conceived by Wesselmann and his wife, Claire, before the artist's untimely death in December, 2004. A Cincinnati native who came to New York in 1956 to attend art classes at Cooper Union, Tom Wesselmann was one of the originators of Pop Art.  Along with Andy Warhol, Roy Lichtenstein, James Rosenquist and Jim Dine, Wesselmann created a body of works that helped define the visual identity of America in the 1960s.
The works in this exhibition vary in scale, yet that is what allows the viewers to have the art making process exposed for them. Additionally, each part of the process is executed with the same precision that we identify as Wesselmann's operational mode of craftsmanship.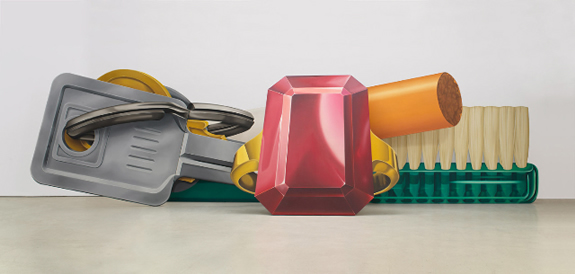 Still Life # 61, 1976
Oil on shaped canvases
104 ½ x 391 x 79 inches
Tom Wesselmann Draws is the most comprehensive exhibition of drawings by the artist that has ever been assembled.  It will be on view at the Museum of Art I Fort Lauderdale from October 2, 2010 through February 27, 2011.  Following its presentation in Fort Lauderdale, the exhibition travels to the Kreeger Museum in Washington, D.C. in 2011.
This is a must see exhibition that is full of richness in a wonderful setting. Please remember the museum is going through a bit of renovation, but the new entry plaza that has been partially enhanced is totally beautiful and brilliantly executed.
Tom Wesselmann Draws,  October 2, 2010-February 27, 2011
Museum of Art | Fort Lauderdale
1 East Las Olas Boulevard
Fort Lauderdale, FL 33301-1807
(954) 525-5500